2016 Annual Conference
Register | Vendors | Hotel | President's Council | Schedule | Committees | Tweets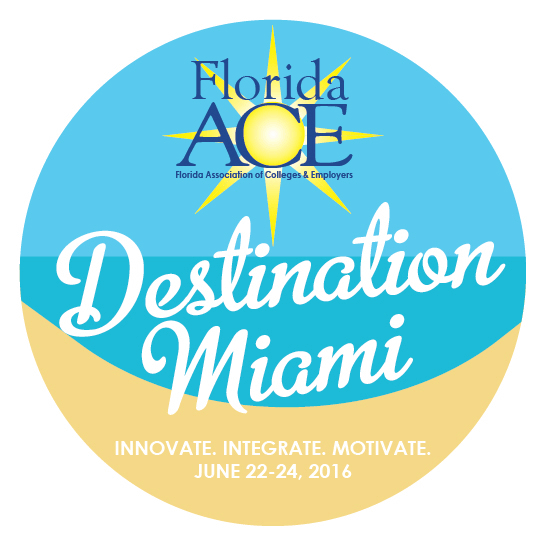 The 2016 Florida Association of Colleges & Employers Annual Conference will be held June 22-24 at the
Miami Marriott Biscayne Bay in Miami, FL.


Registration will open in early 2016. Be on the lookout for announcements via email and social media.


Call for Proposals now open. Submit yours today.


2016 Conference Rates

*Includes free membership for duration of 2016

Members must be logged in to get the member rate.
One-Day Rates are for Thursday only and includes all meals and conference-sponsored events.
Any

affiliate member

attending the conference to represent their organization, must register as a vendor/exhibitor.
Last Updated on Wednesday, February 03, 2016 10:15 AM